Avg annual net enrollment increase of 15%.
Enrollment Marketing
Kids to Fill Your School
Together, we'll grow your charter school's enrollment more than otherwise possible. Partner schools have increased their net enrollment by an average of 15% annually, with some as high as 100%.
Work with a dedicated team.
You'll have an entire team of experts to support your marketing efforts.
Build your school's brand and campaign.
Tell your school's story both online and offline.
Full, thriving classrooms.
Your school's enrollment steadies and grows.
+
Get website support.
Redesign, refresh, or optimize your school's site to better tell your story.
+
Create your social media strategy.
Your team can continue using the strategy and materials we build together into the future.
+
Help with events, flyers, swag, and signage.
We'll help you create buzz and tell your school's story to your community.
+
Year-round, consistent support.
Pivots in response to market trends and data—data that we help you track.
Enrollment Marketing
Indy STEAM
Through a partnership, IndySTEAM was able to get the word out to the right families at the right time, more than doubling their enrollment.
View Case Study
Ready to build a waitlist?
Enter your your info below, and we'll be in touch!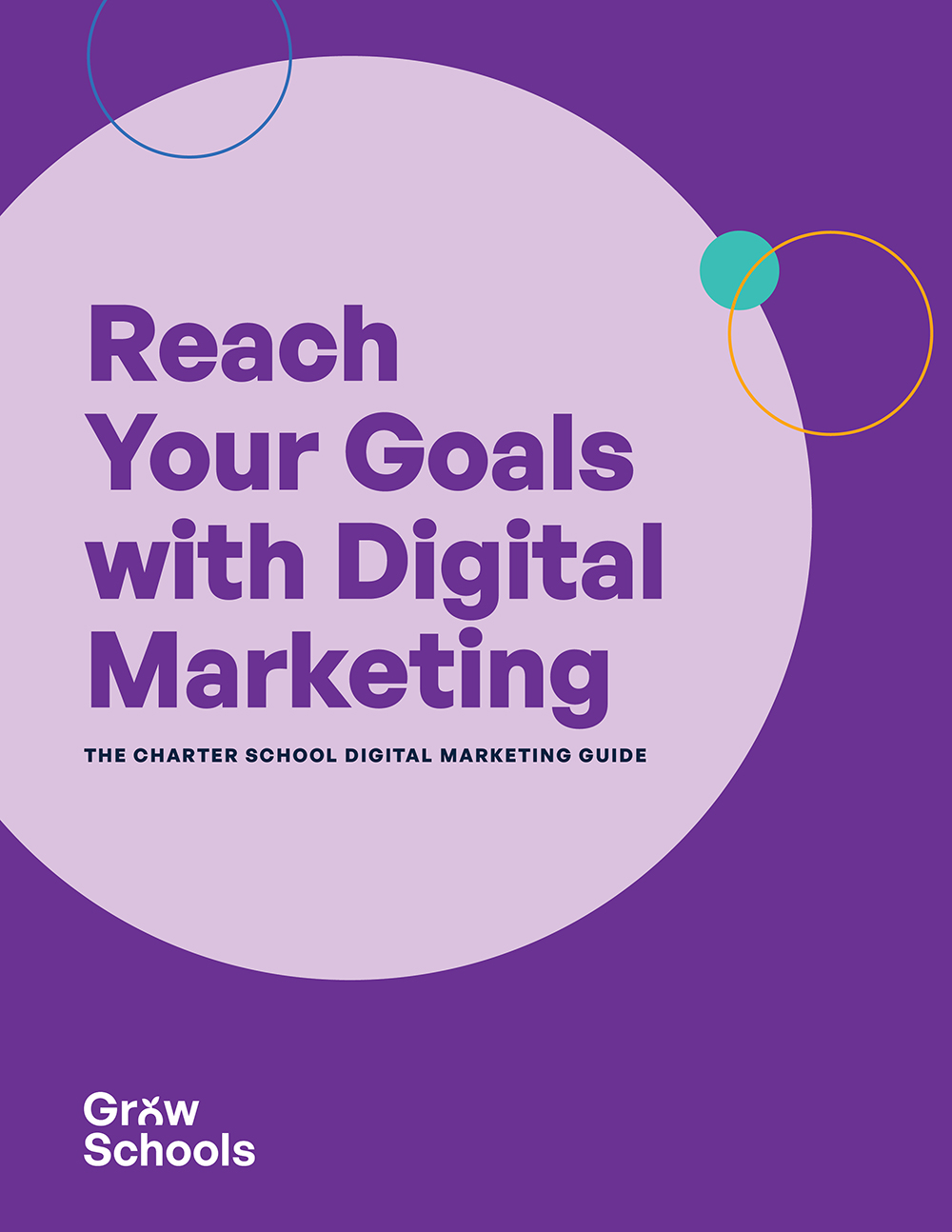 Achieve Your Goals Through Digital Marketing
Your digital marketing strategy is important for raising general awareness, fundraising, meeting enrollment targets, and creating a diverse network of champions that will nurture your school over the long term. You can get started with this workbook designed to help you think through a simple digital marketing strategy for your school.
Get the Guide
Partners with Purpose
How We Can Help
School Leaders
Back Office Providers
Charter Management Organizations
School Property Owners
Brokers or Developers